I met April Hernandez through social networking. We had similar interests, including suicide prevention. As I started getting to know her, I realized that (although she is not a musician), she would be a wonderful candidate for an interview with Don't Let The Music Stop.
April is a very gracious and kind individual, with a huge heart and open mind. She is a Domestic Violence Advocate, Humanitarian, and CCMA. She is also the founder of a homeless charity organization called Tote4Friendz, based in Southern California. Read what she says about music and hope, and her important advice to others for getting help.
Thanks so much for agreeing to talk with me, April! Your charity, Tote4Friendz, collects tote bags and goods for the homeless around Los Angeles and Orange County. Tell me the background of how you started the charity? 
Thank you for this opportunity. Well, four years ago, I lost my job and all my possessions. I was basically homeless. Living couch to couch. I had to give my two daughters to my ex-husband until I got back on my feet. I knew, once I was stable and in a better place, I wanted to pay it forward, and be the person I wish I had during that dark time in my life.
It all started from a Facebook post (that I was going to start this Tote Project) after getting the courage from seeing a mentor and friend of mine Hiccups Payaso (aka Frankie Mercado) from the Hiccups Pizza Project. They serve 300 slices of pizza every month to the homeless on Skid Row, along with other items. It gave me that extra push to join in the cause full time. It started as just a project and began to grow into Tote4friendz.
What was your original vision for the project? 
Keep it simple. When I tell people about my charity they say, "That's it?! Just collect tote bags?" I'm like, yes! Of course that isn't all we do. But, it really isn't hard to pay it forward – you just have to want to do it. The main vision was to raise awareness for our homeless friends and to bring communities together. Hence our slogan: "Bringing communities together, one tote at a time for our homeless friendz."
How long has Tote4Friendz been operating? 
Unofficially since November, 2015.
How does the charity work? What is your main focus? 
Our main focus is to bring awareness and give hope to our homeless friends. To let them know that someone cares for them; give them the encouragement that they can be their own heroes. They are someone's brother, sister, son, daughter, mother, father, grandmother, grandfather, and friend. [It doesn't matter if] you sleep on a cardboard piece on the street or in a three story house. We need to treat each other with the same love and respect. So we do. We treat all our homeless as friends.
We collect over 300 tote bags every month to help the Hiccups Pizza Project that feeds 300 people every month on Skid Row in Los Angeles, California. We are now collecting more tote bags and other supplies to give directly to our homeless friends in Orange County, California.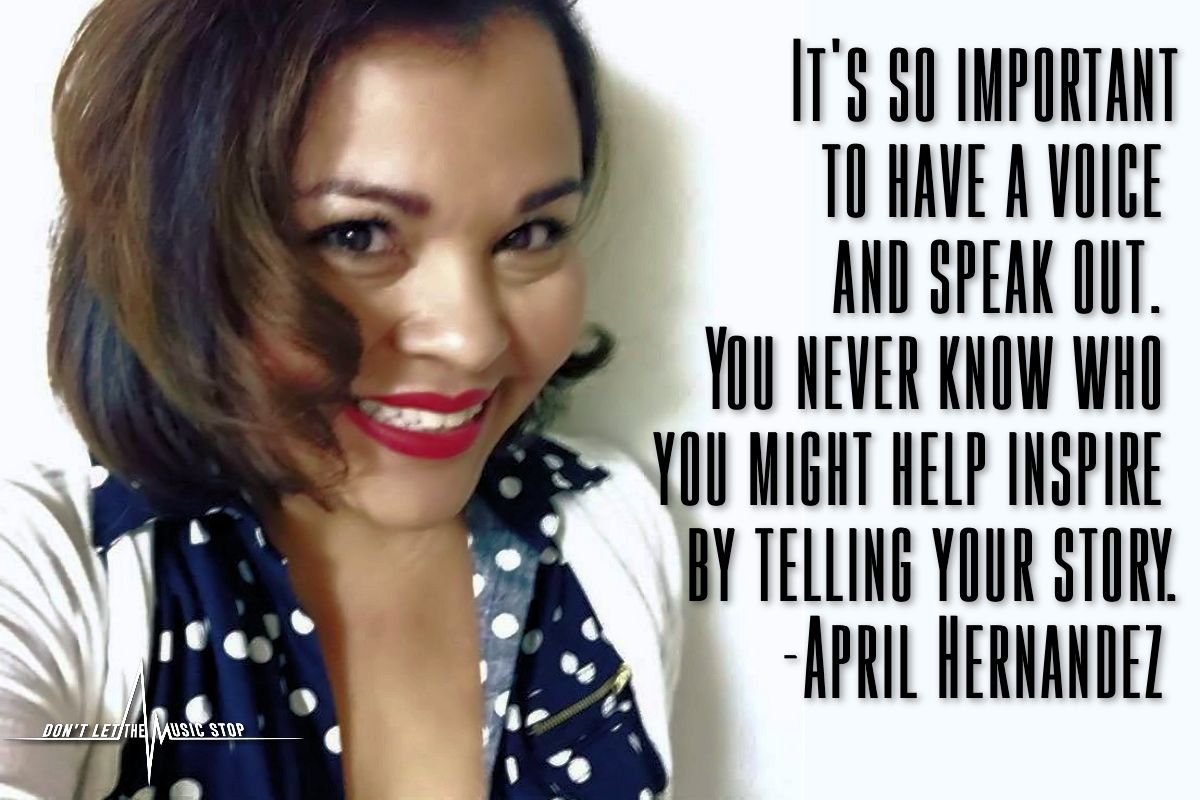 What are your current or upcoming events/fundraisers with Tote4Friendz? 
We have had a comedy fundraiser event that my dear comedian friend Julio A. Gonzalez helped put together, and we did a founder fundraiser birthday party. Every month we book booths at different local events. We also have on going tote and sock drives, where people can donate to our Paypal account, if they wish, or if local, they can drop off items.
Have you partnered with any musicians or local businesses to help further the cause?
Yes, we have. We just got invited to have a booth at The House of Metal. It was founder Eddy Iggy's birthday party. They had several local metal bands there in Orange County. Love how the Metal family has supported Tote4friendz. Especially Allison Masson, owner of Metal Babe Mayhem. Also, my local YMCA in Diamond Bar, California just supported a tote drive for us.
Do you think that music and the arts can facilitate healing? Any thoughts or personal experiences?
Most definitely. Music and art is a great way to help you heal and get those emotions out in a healthy way. Music was introduced to me at a young age and I'm thankful for the variety of music that came from Aretha Franklin, The Beatles, Led Zeppelin, Chicago, Janet Jackson, to Notorious B.I.G. and the list goes on and on.
Growing up, I was a depressed child from being molested at a young age of 8 years old. I would sing very loudly "RESPECT" from Aretha Franklin over and over, when I was sleeping couch to couch. I would walk to the bus stop at 4 AM to get to my temporary job on time by 8 AM. Always having my ear plugs in, listening to music that would keep me motivated.
Working in the medical field, being a Domestic Violence Advocate, and your work with the homeless has certainly brought you into contact with interesting and beautiful people of all different backgrounds. Is there a story that has been particularly inspiring to you, that you would like to share? 
That is true. I can say there is nothing that will surprise me. I surely have seen all walks of life. Yet, I see them all the same:  as human beings.
One story, I always will remember:  A homeless friend was starting to be a little pushy with some volunteers. I just asked him, "What's your name sir?" That conversation ended after 10 minutes or so. He reached over and told me, "Thank you for treating me as a person." That was just validation that what we are doing is right. Keeps me going everyday.
What is your advice to someone who is hurting? 
To let people know!! Tell everyone until someone helps! I held my silence for so long, until it almost killed me. A little over two years ago, I was tortured, burned with a cigarette bud to my face, and held by knife point from an ex-live-in boyfriend. I told no one of my abusive relationship, until the day of my attack. This is why I am a Domestic Violence Advocate now.
It's so important to have a voice and speak out. You never know who you might help inspire by telling your story.
How would you define the word hope? 
Hope is being optimistic. You have to believe in hope to make things better.  I always say, I have to stay in the positive, because the negative almost killed me. I am a Suicide survivor. If I didn't have hope, I wouldn't be here right now.
Don't Let The Music Stop has an ongoing playlist of songs that have been chosen by the interviewees. Do you have a particular song that has helped you during a rough time in life? 
Like I said earlier, I love all types of music. I would have to say, Dixie Chicks on the Taking the Long Way Album, "Not Ready to Make Nice".
Any links to a website/social networking for Tote4Friendz that you would like to include? 
We are always looking for volunteers to join us in our cause. #everyoneneedzfriendz. You can find out more about Tote4Friendz at the following sites:
Facebook:  https://www.facebook.com/tote4friendz
Instagram:  https://www.instagram.com/tote4friendz/